Home of the Testing Timeline
This website is the home of the Software Testing Timeline and the History of Software Testing. The timeline tries to capture the knowledge contained in the field of software testing in a single image.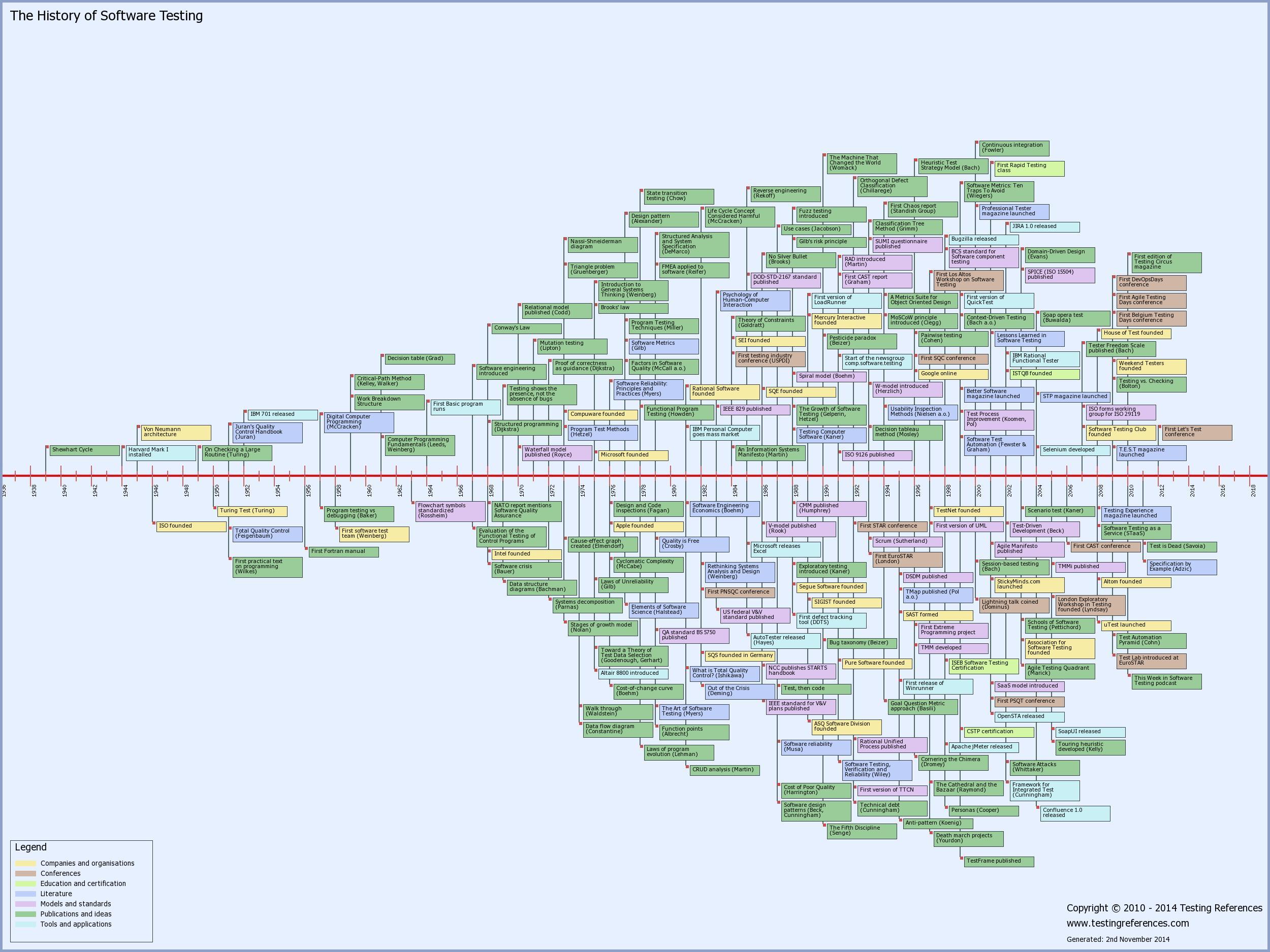 Click for a full size version of the timeline
Some metrics
Number of weblogs on software testing: 623
Number of books in the bookstore:
Number of events in the history of testing: 226
Number of articles on software: 134
The Fire Hose
If you feel you're not moving forward very much in your development as a software testing professional, I created something that might help; a simple overview of a number of articles on software development and software testing. There is enough to draw some inspiration from. I think there is even enough to keep you awake at night. Why not try?
Click for an overview of the articles
Some of my favourite podcasts
BBC broadcaster Melvyn Bragg and guests discuss the history of ideas.

Little Atoms promotes ideas of science, rationalism, atheism and enlightenment.

The Guardian's weekly podcast on the world of science and the environment with Alok Jha.

Astronomy Cast takes a fact-based journey through the cosmos with Fraser Cain and Dr. Pamela L. Gay.

Podcasts of top philosophers interviewed on bite-sized topics.

Hosted by Leo Laporte, TWiT features roundtable discussions and debates surrounding current technology news and reviews.

The absolute best podcast on software testing, hosted by Matt Heusser, produced by Michael Larsen.